Setting Up Your Nexstand K2 Laptop Stand
Step 1: Open and Setup
To set up the NEXSTAND K2, grab the feet and pull apart until they stop.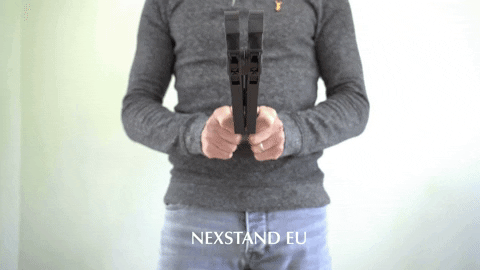 For ultra-thin laptops, insert the spacers into the pivot grips.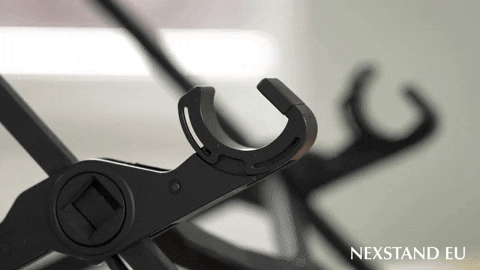 Place the K2 on the desk with the pivot grips facing you.
Take your laptop and open it up. Place the laptop into the pivot grips and rotate back.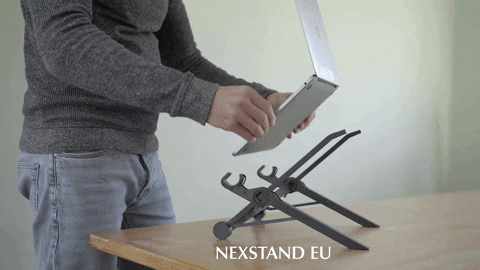 Step 2: Adjust
To adjust the height of the NEXSTAND K2, squeeze the position levers and adjust to the desired height.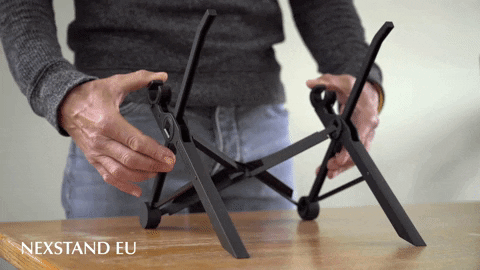 To ensure the K2 is ergonomically suited to you, adjust the height of the laptop stand so that the top of the screen is at eye-level.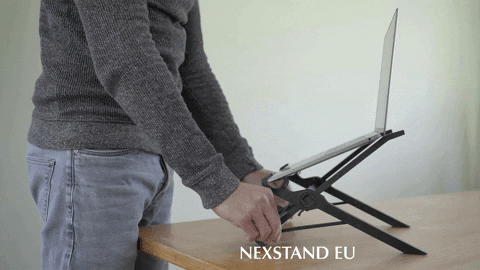 Step 3: Close
To remove your laptop from the stand, tip your laptop vertical and lift up.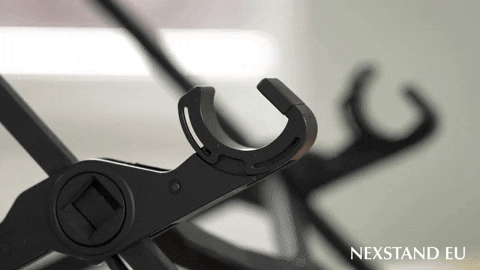 To close the NEXSTAND K2, press your thumbs against the front of the rotating legs until they click past their highest catch. Then grab the feet and push them together.